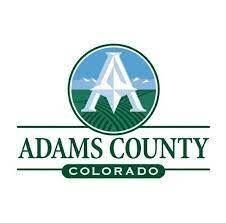 Amounts: $10,000 to $20,000 (details below)                
Duration: Four years, awards may be offered at two levels:
$20,000 scholarship - $5,000 per year for four years

$10,000 scholarship - $2,500 per year for four years
Description:
In 2016, the Adams County Scholarship Fund was created as a collaboration between Adams County, the Colorado Opportunity Scholarship Initiative, Adams County Education Consortium, and Adams County school districts.  This fund awards scholarships to promising Mapleton students with high financial need.  The goal of the program is to increase college graduation rates among students with financial need.
Eligibility: 
Applicant must be a resident of Colorado and attend Mapleton Public Schools.

Applicant must be eligible for and planning to attend a Colorado public institution of higher education.

Applicant must have family income of 250 percent or less of PELL eligibility (max PELL eligible expected family contribution [EFC] at or below $16,640), as determined by completing the FAFSA or CASFA (Asset students are eligible).  

Students must submit documentation to verify financial eligibility, enrollment status, and GPA at least annually (enrollment status and satisfactory academic progress to be monitored twice per year). Applicant must maintain full-time status once enrolled in post-secondary institution.

Applicant must be making satisfactory academic progress in postsecondary coursework.

Students must complete post-secondary work taking classes full-time within a four-year period to receive a full four-year award. 
Requirements: 
Submit application form and all common application requirements electronically (see application checklist). 
Finalists for this scholarship will be required to participate in an interview process.
Sample interview question: 
Describe how an Adams County Scholarship will assist your future goals and how that may create a positive impact in your life as well as your family and/or community.