Mapleton Holiday Shop
2023 Mapleton Holiday Shop
Our third annual Mapleton Holiday Shop and Giving Drive is scheduled to take place on Saturday, December 16th from 9:00 a.m.-12:00 p.m.  More information coming soon!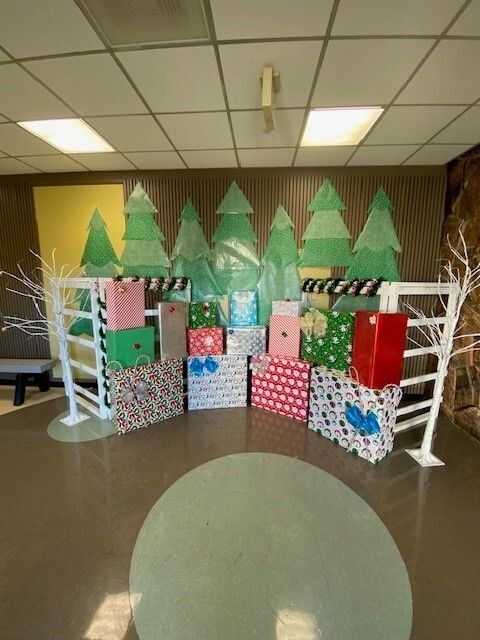 2022 Mapleton Holiday Shop
Our second annual Mapleton Holiday Shop and Giving Drive took place at the Skyview Campus on Saturday, December 10, from 9 a.m. - 12 p.m.
The Mapleton Education Foundation and the Integrated Services team partnered to host a successful Holiday Shop for more than 62 Mapleton families, serving 187 kids this holiday season. Thanks to generous Mapleton employees and community partners, including A Precious Child, more than 450 gifts were made available for children of all ages. Families were able to "shop" for their children and select the perfect gifts. Families also received winter and personal resources, while kids had fun making holiday crafts. Thank you to our generous staff and the many volunteers who participated in making this memorable holiday event possible.
2021 Mapleton Holiday Shop
We are so thrilled that our first annual Mapleton Holiday Shop and Giving Drive provided gifts to over 200 children this past holiday season! 50 volunteers came together to donate toys, coats, and hygiene kits. Families were able to shop in our "toy store" for new gifts that were wrapped by volunteers while kiddos decorated cookies and made holiday crafts! We are so incredibly grateful to our community partners for making this event happen- because of you, the holidays were made more special for so many of our families.